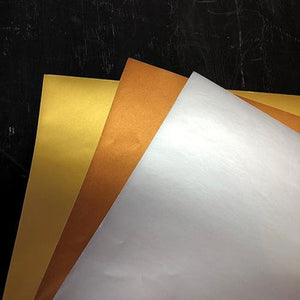 Metallic Adhesive Vinyl Sheets
Applications Medium-term indoor and outdoor lettering, marking and decoration.
Thickness 2.5 mil
Durability Up to 6 years
Release Liner 84# custom silicone coated paper with special release characteristics that provide excellent weeding and release values. Customized blue silicone paper liner for matte and gloss white provides superior contrast for weeding. Adhesive Clear, solvent-based, permanent adhesive.